Newsletter Email
We have created an email account for newsletter submissions and questions. Please send articles to. newsletter@cdgsny.org
Are You Moving?
If you are changing your address either temporarily or permanently please make sure you log in to your account and change your address there (update my profile in the drop down menu on the right. We send our emails and newsletters to the information we have on file for you, so if it changes you must put those changes in the system. Our newsletter, sent by bulk mail, will not be forwarded by the US Postal Service, so if your address changes you will not get the newsletters unless you submit your new address.
Calendar of Upcoming Genealogy Related Events
Some events are sponsored by CDGS and are so identified. Other events are sponsored by other organizations. (Click on the Calendar Image)
Upcoming Events
(see "Events" for a full list)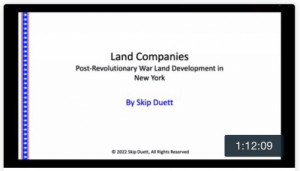 Did You Know?
Members of CDGS can access some past presentations in our "Members Only" Section.
Some examples of available videos are:
June 24, 2023
1 pm ET
Genealogy Wills
with Denise Levenick
To register for this months presentation you must be logged into your CDGS account. Click on the blue button to log in.
July 22, 2023
1 pm ET
Family Tree Maker 2019
with Mark Olsen
We are having a picnic!!!
YES, we agree it is time we had the opportunity to meet in person once again.
We are still finalizing the date and place but as soon as we know we will let you know....because...you are invited.
Genealogy Conversation
Book Table
A few "give-aways"
STAY TUNED FOR MORE INFORMATION COMING SOON