Newsletter Email
We have created an email account for newsletter submissions and questions. Please send articles to. newsletter@cdgsny.org
Are You Moving?
If you are changing your address either temporarily or permanently please make sure you log in to your account and change your address there (update my profile in the drop down menu on the right. We send our emails and newsletters to the information we have on file for you, so if it changes you must put those changes in the system. Our newsletter, sent by bulk mail, will not be forwarded by the US Postal Service, so if your address changes you will not get the newsletters unless you submit your new address.
Calendar of Upcoming Genealogy Related Events
Some events are sponsored by CDGS and are so identified. Other events are sponsored by other organizations. (Click on the Calendar Image)
Upcoming Events
(see "Events" for a full list)
To register for this months presentation you must be logged into your CDGS account. Click on the blue button to log in.
September

23, 2023
1 pm ET
Fold 3
with Debra Dudek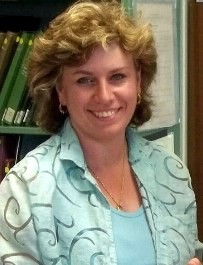 October 28, 2023
1 pm ET
Montgomery County Dept. of History and Archives
with Kelly Yaccbucci-Farquhar
It's time to renew your membership! Our memberships last for a calendar year, so unless you have already renewed your membership will expire on December 31, 2023 (regardless of when you joined for 2023).
Renew for 2024 by 12/31/2023. While our membership rate will remain the same $25 (Check) we are increasing the dues for online join or renewal by $1, from $26.00 to $27.00. This reflects the increase in transaction fees charged for online transactions. As of January 1, 2024 online memberships will cost $27.00. If you send us a check membership dues remain $25.00.
You can renew in the member portal for your account (if you are sending a check, for payment click on "pay later" or on this website (click on membership in the menu above) where you can use PayPal or print out a form to send us.